"I received my Water Jet Dental Floss incredibly fast and can already start seeing amazing results. Definitely Worth Every Penny."
Water flossers provide an effective way to get rid of debris and reduce plaque buildup without causing harm to your gums, compared to more traditional methods such as toothpicks - all in the comfort of your own home.
Save $1,000's On Expensive Dental Appointments

Get Whiter & Brighter Teeth

Remove plague & Food Particles

Improve Gum Health

Improve Oral Care

Reduce Gum Inflammation

Prevent Cavities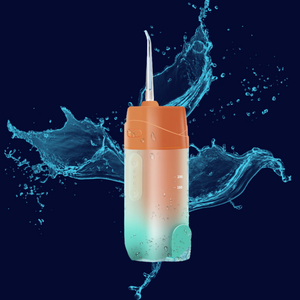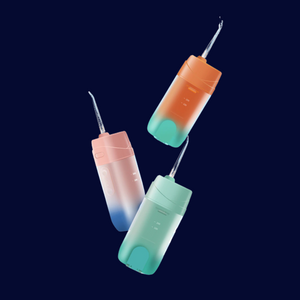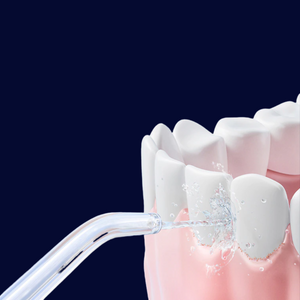 Trusted Partners
Instant Results
30 Day Money Back Warranty
Fast & Free Delivery
10,000+ Happy Customers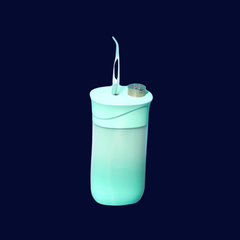 Most Affordable & Convenient Way To Improve Your Oral Care
The Water Jet Dental Flosser is such an amazing product for improving health. It helps whiten teeth, remove plaque and debris, and help prevent cavities that can negatively affect your physical health.
Not only that, but its affordable price makes it an ideal choice for anyone wanting to take charge of their oral health journey! The convenience and effectiveness of the Water Jet Dental Flosser make it the perfect way to improve your oral health quickly and easily.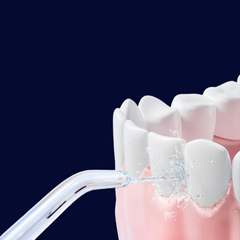 Whiten & Brighten Your Teeth
Our NEW Water Jet Dental Flosser helps to keep your teeth looking pearly white and removes plaque buildup, as well as food particles that can often be difficult to remove with just a toothbrush.
It also helps improve gum health and reduce inflammation, enabling you to maintain a healthy mouth. Regular oral maintenance is empowering and our Water Jet Dental Flosser gives you the confidence to take charge of all those hard-to-reach places between your teeth. With fresh breath and a healthier smile, why not join us in getting the best possible oral care available?
Save $1,000's Per Year On Dental Treatments
Sleep With Vibrant & Healthy Teeth
Guaranteed Results Within 10 Minutes
Instant Gum Pain Relief
Reduce Teeth & Head Pain
Promote Blood Flow & Circulation
Rejuvenate Your Skin
Safe For Everyone
The Solution To Oral Care
Have you ever wished you could improve your oral care without breaking the bank? We have the solution! 
Introducing Grow Healthy's New Oral Treatment, a water jet dental flosser that will save you $1,000's on expensive dental appointments. Other flossers just don't compare to our innovative design that makes it easy to get deep between teeth, remove plaque, and reduce gum inflammation.
Our water jet is fast shooting, which means there's no risk of damaging your gums or losing floss in the process. The result? Whiter and brighter teeth in just 10 minutes!
But we don't stop there. Our product can also help improve your overall health by reducing cavities and helping prevent food particles from sticking around.
Ready to make a change? Order today!
30 Day Money Back Warranty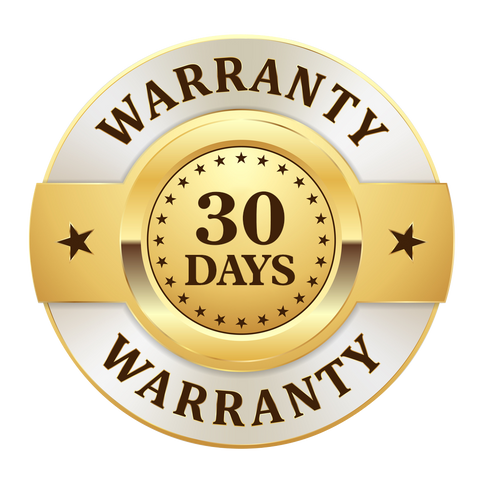 We are so confident in your satisfaction, that we quarantee you a 30 day money back warranty. If your item is eligible for a return within the first 30 days of your purchase, you cant get in touch with us via our contact page and speak to one of our sales assistants to recieve full refund!
Free Delivery Australia Wide

100% Money Back Guarantee

Highest Quality & Lowest Prices

Instant Results Guaranteed
Is It OK For Me To Use It More Than Once A Day?
You can safely use the Jet Flosser as often as you like, it will only help to improve your oral care. If you have gum disease or have trouble brushing or flossing, your dentist may even recommend that you use a Jet Flosser more often than once per day.
What's Included In The Package?
How Long Should I Water Floss?
You should spend at least a minute using our water flosser to floss your teeth.
What Are The Specifications?
Though some may find that their gums bleed when they first use one, our Water Flosser does not damage teeth or gums. It is gentle on the oral cavity and acts similar to flossing.