"This vibrating massage roller is an awesome product and I'm so glad I came across it, does exactly what it says." - Mark Smith
Get all the benefits of muscle recovery from the comfort and privacy of your own home - at a fraction of the price with our NEW Vibrating Massage Roller.
Guaranteed Results Within 10 Minutes

Save $1,000's On Muscle Recovery

Enhanced Performance & Pain Relief

Improve Flexibility & Increased Blood Flow

Compact & Powerful

Simple & Easy To Use

Prevent Injury

Reduce Inflammation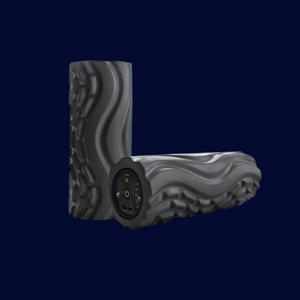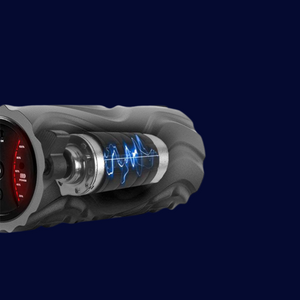 Trusted Partners
Results In 10 Minutes
30 Day Money Back Warranty
Fast & Free Delivery
10,000+ Happy Customers
Enhanced Performance
Enjoy fast results without leaving the comfort of your house and see improvments in no time. This treatment offers all the benefits of a recovery experience without any hassle or inconvenience.
Get pampered with luxurious massage techniques to stimulate circulation, that aids in cell turnover. With this treatment, the result is powerful pain relief that enhances performance and increases blood flow. It also gives you confidence from the inside out.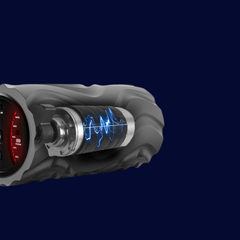 Compact & Powerful
Vibrating massage rollers provide a relaxing, yet invigorating effect that helps improve performance, increase blood flow and prevent injury. The best part? You can begin to reap these benefits in only 10 minutes!
Many people find their workouts more rewarding when using a vibrating massage roller afterwards as it really does help deliver a calm and relaxed feeling.
Reduce Muscle Inflammation & Body Aches
Improve Mood & Sleep Quality
Guaranteed Results Within 10 Minutes
Instant Full Body Pain Relief
No More Muscle & Joint Pains
Reduce Stress & Anxiety
Promote Blood Flow & Circulation
The Vibrating Massage Roller Experience
Get the Most From Your Workout With Our Massage Roller
At Grow Healthy, we're on a mission to help you get the most out of your workout. That's why we created our Vibrating Massage Roller, which is compact and powerful enough to provide you with the results you need in just 10 minutes a day.
You can use it to relieve pain, enhance performance, enhance flexibility and blood flow, reduce inflammation, and more. We guarantee that this product will deliver those results within 10 minutes!
If you want to prevent injury, improve your flexibility and performance, or just feel better after a hard workout, this is your best option. It's simple, effective, and affordable—what more could you ask for?
30 Day Money Back Warranty
We are so confident in your satisfaction, that we quarantee you a 30 day money back warranty. If your item is eligible for a return within the first 30 days of your purchase, you cant get in touch with us via our contact page and speak to one of our sales assistants to recieve full refund!
Free Delivery Australia Wide

100% Money Back Guarantee

Highest Quality & Lowest Prices

Instant Results Guaranteed
How Long Should I Use It On Each Muscle?
Roll each muscle group for about one minute, making sure not to exceed two minutes on a particular muscle group. As you're rolling, make sure the muscle you're targeting is extended and in a stretch.
What's Included In The Package?
What Are The Specifications?
Will The Vibrations Hurt Me?
If the roller is overused it may cause the muscle to be overly relaxed, although there is only a limited amount of cons and the rest are all pros and benefits.
2-3 times per week is usually adequate in most cases but you can increase this to as much as 3 times per day providing it isn't increasing your pain levels and you make this change gradually.