"I've gotten rid of all my back problems ever since I bought Grow Healthy's Spine Corrector - Highly Affordable and Easy to Store" - Jeniffer Jones
Grow Healthy provides a simple and easy way to fix spine problems in a matter of minutes - Affordable. Simple. Incredible.
Save $1,000's On Back Pain Treatments

Restore Your Spines Natural Curves

Lengthen & Strengthen Torso

Improve Posture

Reduce Strains

Build Flexibility

Relieve Back Pain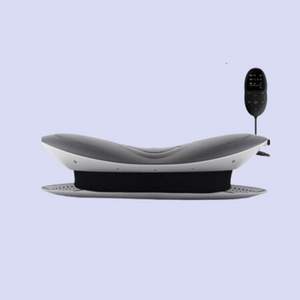 Trusted Partners
Results In 10 Minutes
30 Day Money Back Warranty
Fast & Free Delivery
10,000+ Happy Customers
Restore Natural Curves
Spine Corrector is designed to restore the natural curves of your spine and lengthen & strengthen your torso so that you can live pain-free no matter where life takes you. 
We're talking about better posture, improved flexibility, and reduced risk of injury.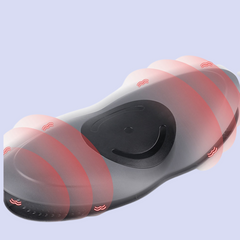 Designed For You
The Spine Corrector is a specially designed belt that uses the body's own weight to slowly realign the spine and restore its natural curves. It also lengthens and strengthens your torso, so you can improve posture, reduce strains, and relieve back pain. 

Plus, it's affordable - a fraction of what you'd pay at a back treatment clinic
Reduce Muscle Inflammation & Body Aches
Improve Mood & Sleep Quality
Guaranteed Results Within 10 Minutes
Instant Pain Relief
No More Muscle & Joint Pains
Promote Blood Flow & Circulation
Look Good Feel Good
Are you ready to start fixing your spine and improving your posture?

We've got the solution. Our Spine Corrector is designed to help you get a healthy, natural-looking curve in your back. It's simple, affordable, and effective. And it's going to change the way you think about back pain forever.

The Spine Corrector is a simple device that helps you achieve the spine curve and posture you've always wanted.
It does this by lengthening and strengthening your torso, reducing tension in your back muscles and joints, increasing flexibility in your hips and shoulders, improving posture, and relieving back pain - all while allowing you to sit or stand comfortably at work or home!
The Spine Corrector can be used anywhere - while sitting at work or standing around with friends at social events - and works quickly. You'll also feel great knowing that there's no need to spend thousands of dollars on expensive treatments.
30 Day Money Back Warranty
We are so confident in your satisfaction, that we quarantee you a 30 day money back warranty. If your item is eligible for a return within the first 30 days of your purchase, you cant get in touch with us via our contact page and speak to one of our sales assistants to recieve full refund!
Free Delivery Australia Wide

100% Money Back Guarantee

Highest Quality & Lowest Prices

Instant Results Guaranteed
How Long Should I Use The Spine Corrector?
You should use the spine corrector for about 5-10 minutes a day
How Long Does It Take To Feel The Effects?
You should feel all the benefits of our spine corrector instantly.
Will The Spine Corrector Hurt Me?
Our Spine Corrector will not harm you although you will feel a bit of soreness at the first use.
What's Included In The Package?
What Are The Specifications?