"I was able to get all the benefits of Recovery Treatments right from the comfort of my own home - with only a fraction of the price!"
Grow Healthy provides you with Simple and Easy Recovery Treatments used all across the world. Recover like never before and be amazed by the outstanding benefits.
Save $1,000's On Recovery Treatments

Release Scar Tissue & Fascial Adhesions.

Improves Mature Scars & Decrease Toxins

Improve Mobility & Range Of Motion

Improve Circulation & Relieve Pain

Reduce Painful Trigger Points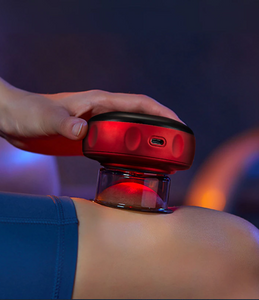 Trusted Partners
Instant Results
30 Day Money Back Warranty
Fast & Free Delivery
10,000+ Happy Customers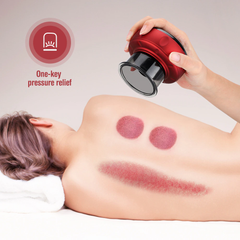 Recover Like Never Before
Engaging in recovery activities after a workout or an injury can be frustratingly slow and painful. However, using suction cups for recovery has been proven to help encourage blood flow in the targeted area, boosting circulation and dramatically speeding up the healing process.
Additionally, this method also helps reduce pain related to inflammation and sore muscles, providing immediate effects upon completion of a session. This method has become increasingly popular among athletes as a way to "recover like never before."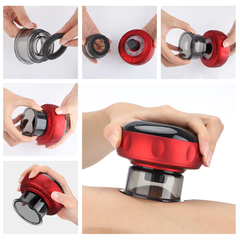 Recovery Treatment That Saves You Thousands
This alternative recovery treatment is designed to be strong and durable, making it the perfect way to save money while keeping your recovery program on track.
Not only does this cost-effective solution save you money upfront, but it also saves you time by allowing you to carry out your treatments yourself anytime and anywhere. Spend less and get more today with this revolutionary alternative recovery treatment!
Reduce Muscle Inflammation & Body Aches
Improve Mood & Sleep Quality
Removes Body Fat & Cellulite
Guaranteed Results Within 10 Minutes
Instant Full Body Pain Relief
No More Muscle & Joint Pains
Reduce Stress & Anxiety
Promote Blood Flow & Circulation
Rejuvenate Your Skin
Detoxify Your Body & Mind with Cupping Therapy
Get up, stand up and back on your feet with our Suction Cup Experience. Say goodbye to the pain and discomfort of surgery, injury or any other reasons you need relief.
Our Suction Cup massager is the answer. It's portable, easy to use and achieves results comparable to those of professional treatments – all while saving you time and money! Now that sounds like something we all could agree on.
Say hello to reduced trigger points, improved circulation, lower toxins in the body, as well as improved mature scars and range of motion which are only a few of what this amazing product can do for you.
All you deserve is simple yet effective relief that fits into your budget – because being healthy shouldn't cost an arm-and-a-leg. With the Suction Cup Experience, you get back control without breaking the bank.
30 Day Money Back Warranty
We are so confident in your satisfaction, that we guarantee you a 30 day money back warranty. If your item is eligible for a return within the first 30 days of your purchase, you can get in touch with us via our contact page and speak to one of our sales assistants to receive full refund!
Free Delivery Australia Wide

100% Money Back Guarantee

Highest Quality & Lowest Prices

Instant Results Guaranteed
What Area On My Body Should I Use It On?
The Suction Cup Massager can be used on most areas of your body, including the neck, back, shoulders, calves, feet and more.
Will I Bleed While Using The Suction Cup?
Yes, usually the amount of blood and fluids drawn out is 1-5 dl.
How Often Should I Use The Suction Cup?
We recommend using the suction cup 2-3 times a week for optimal results
What should I expect after cupping?
The suction force from cupping breaks open tiny blood vessels under the skin. You will have round bruise-like marks that fade in a week or two.
How Long Should I Leave It On For?
It should be generally left in place for up to three minutes.
What's Included In The Package?
What Are The Specifications?