"This Yoga Mat is an awesome product and I'm so glad I came across it. Does exactly what it says." - Sara Aliem
Enjoy a safe and secure workout that won't damage your joints with its superior support. Plus, the lightweight design makes it easy to take with you when travelling! For a fitness routine that fits right into your busy lifestyle, choose Grow Healthy's All NEW Yoga Mat.
Save $1,000's Per Year On Unusable Yoga Mats

Maintain Balance & Increase Stability

Feel Relaxed & Improve Posture
Boost Confidence 
Improve Hygiene
Protect Joints
Improve Flexibility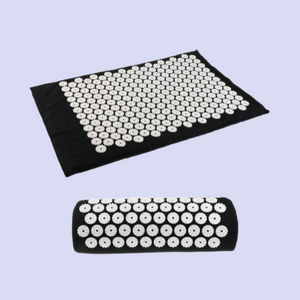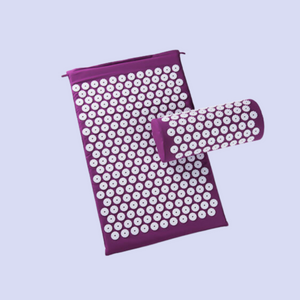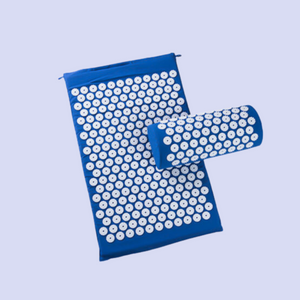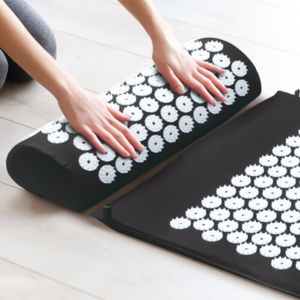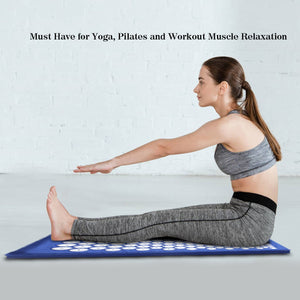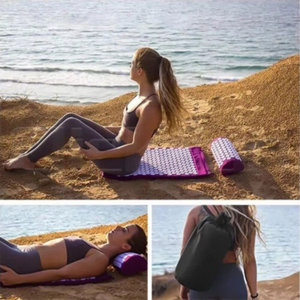 Trusted Partners
Results In 10 Minutes
30 Day Money Back Warranty
Fast & Free Delivery
10,000+ Happy Customers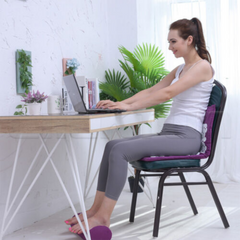 Improve Your Posture
Get your practice to the next level with this unique, non-slip surface. Contoured to fit your body, you'll be able to hold poses with steady certainty and maintain proper posture even during the most difficult sequences.
Long gone are days of slipping and sliding, never worry again about losing your balance! Giving you results that are noticeable not only physically but mentally and spiritually as well. Get ready to never slip again!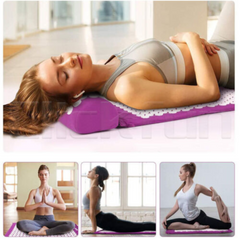 Improve Hygiene & Prevent Sickness
Having your own personal yoga mat allows you to ensure that you are maintaining good hygiene practices even when attending a class outside of your home.
Grow Healthy offers durable and cost-effective options so that everyone can have access to their own mat. When you purchase one from us, you'll never again have to worry about getting sick from someone else's germs - now that's something worth investing in!
Reduce Muscle Inflammation & Body Aches
Improve Mood & Sleep Quality
Guaranteed Results Within 10 Minutes
Instant Full Body Pain Relief
No More Muscle & Joint Pains
Reduce Stress & Anxiety
Promote Blood Flow & Circulation
One Size Fits All
Take It To The Next Level
Taking your yoga practice to the next level has never been easier with the Grow Healthy Yoga Mat!
It offers several features that other mats don't, like its proprietary grip technology designed to reduce slippage, giving you the stability you need for safe and productive practice.
For even more freedom of movement and ease in stability, this mat is made from high-quality material that provides a slip-resistant grip and protection for your body's joints.
Not to mention you can also count on enjoying improved posture every time you use it.
With a level of comfort usually associated with more expensive models, this mat is an excellent choice for yoga enthusiasts at all experience levels who are ready to take their practices to the next level.
30 Day Money Back Warranty
We are so confident in your satisfaction, that we quarantee you a 30 day money back warranty. If your item is eligible for a return within the first 30 days of your purchase, you cant get in touch with us via our contact page and speak to one of our sales assistants to recieve full refund!
Free Delivery Australia Wide

100% Money Back Guarantee

Highest Quality & Lowest Prices

Instant Results Guaranteed
How Often Should I Clean My Yoga Mat?
Our yoga mat should be cleaned 1-2 times a week.
What's Included In The Package?
What Are The Specifications?
What Size Is The Yoga Mat?
Water will not ruin our yoga mat since it is machine washable.